Shop
Learn to paint & draw with my premium courses!

Watercolor Masterclass
Master the skills and techniques to become a better watercolor artist. Learn to paint with confidence in watercolors… even if you've never picked up a brush in your life !
Easy Watercolor Portraits
I'll show you how to paint easier portraits in watercolor in this special extended, full-length tutorial.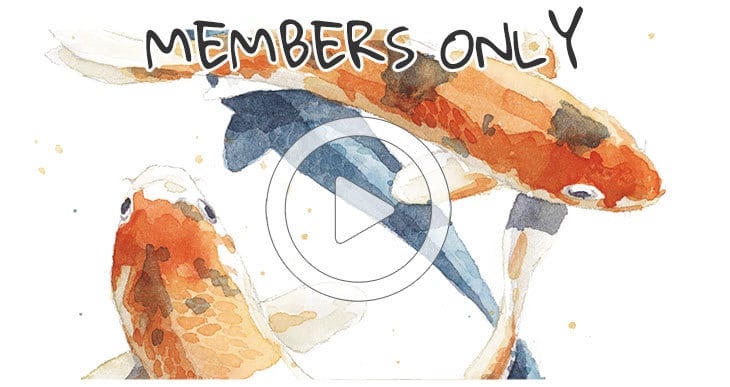 Watercolor Koi Fish
No drawing skills needed ! Just follow this special extended, full length, narrated video tutorial. Bonuses included.
Thank you
for all your support